New Angry Birds game confirmed
Latest title is a tie-in with Formula One driver Heikki Kovalainen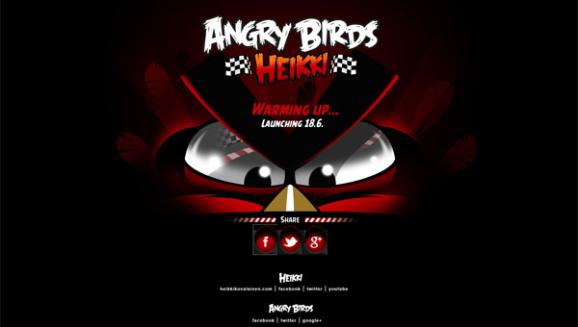 What happens when you combine the avian-flinging world of Angry Birds with the high-octane thrills of Formula One? No idea? Neither do we - yet - but we don't have long to find out.
Rovio, the maker of the green-pig-bashing series that recently passed its billionth download, has just confirmed a release date for its latest Angry Birds title - a tie-in with Finnish F1 driver Heikki Kovalainen.
A
teaser page for Angry Birds Heikki
- which is expected to be web-based rather than a smartphone app - shows that it will be released on Monday 18 June.
Kovalainen - a self-confessed Angry Birds fan - has spent the current Formula One season zipping round race tracks while wearing an Angry Birds helmet, after his "merchandising and webgame partership" with Rovio was announced back in March.
However, click to share the news on Facebook and your post is auto-populated with the text "Where's Heikki's F1 racing helmet gone?! The Angry Birds have a hunch!" We're guessing that means a themed Angry Birds game - such as Angry Birds Rio - with the helmet taking the place of the Angry Birds' eggs.
Then again - a Mario-Kart-style racer populated by the characters from the Angry Birds universe - now
that
would be worth playing.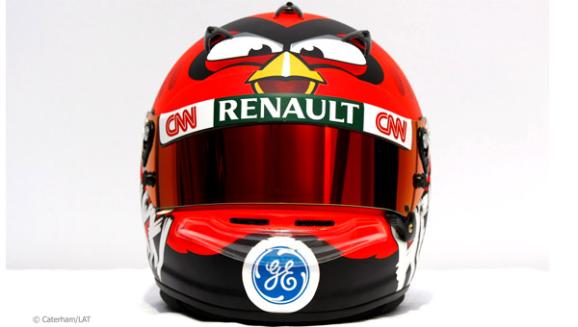 Heikki could do with an Angry Bird style catapult off the grid at Monaco next weekend. But it's great to see, in these days of maximising all surface areas of Formula 1 with blue chip logos, a little bit of humour from Heikki Kovalainen and for that  I wish him well in the streets of the Principality. Greatly looking forward to downloading this app when it comes out later next month.
Are you sure you want to delete this comment?
Nik Taylor

Nik Taylor is a co-editor of MSN Tech & Gadgets, where he works alongside fellow editor Verity Burns to keep the site up to date.
Verity Burns

Verity Burns is the co-editor of MSN Tech & Gadgets, teaming up with Nik Taylor to produce features and blogs.
What was the best new phone launched at MWC 2014?
Thanks for being one of the first people to vote. Results will be available soon. Check for results
Samsung Galaxy S5

6,075 votes

Sony Xperia Z2

1,771 votes
Total Responses: 9,490
Not scientifically valid. Results are updated every minute.