Free wi-fi coming to London
Two-month pilot begins today
A large-scale trial of free wi-fi access in London has kicked off today, as part of a two-month experiment to gauge consumer interaction.
The scheme, backed by Nokia and wi-fi service provider Spectrum Interactive, is the first of its type in the UK that's aiming to make it easier for people to access online services on the move and completely for free.
Internet access will be initially available at 26 street hotspots from 1st November until the end of the year, to test consumer demand and browsing behaviour in the capital. The findings will then be used to determine the best locations for future hotspots, and how much bandwidth is needed to support demand.
Hotspots will be installed in streetside phone boxes in areas including Oxford Street, Tottenham Court Road, Knightsbridge, Westminster and Marylebone, and will support access speeds of up to 20Mbps.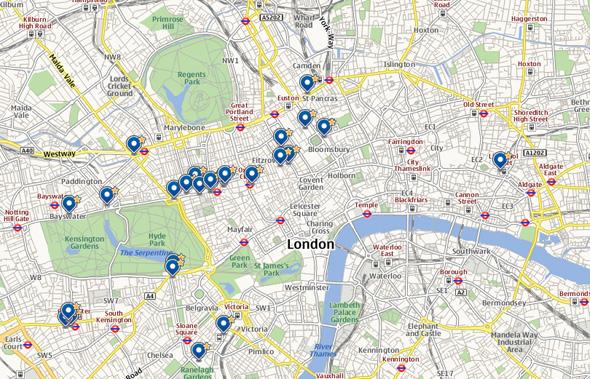 If the trial is successful, the plan is for a larger scale roll out across all of London in early 2012.
We spoke to Ernest Doku, tech expert at uSwitch.com, who seemed positive about the scheme.
"To bring free, easy-to-access wireless connectivity to the capital has long been the wish of many, and is a shrewd move to get Nokia back on everyone's lips for more than a range of new mobiles," he said.


"With our own StreetStats 3G data showing that mobile coverage in the centre of London is still very prone to 'notspots' when it comes to data services, the offer of a fast, always-on connection for browsing, email and even downloading content at speeds of 1Mbps sounds almost too good to be true.


"Whilst only a two-month trial and covering a narrow band of the city, the wealth of data that both Nokia and Spectrum can gather may well put them in a strong position to make the dream of London-wide wi-fi in time for the Olympics a reality."
What do you think to the scheme? Would you use it if it came to your hometown? Leave us your thoughts below.
Are you sure you want to delete this comment?
Nik Taylor

Nik Taylor is a co-editor of MSN Tech & Gadgets, where he works alongside fellow editor Verity Burns to keep the site up to date.
Verity Burns

Verity Burns is the co-editor of MSN Tech & Gadgets, teaming up with Nik Taylor to produce features and blogs.
What was the best new phone launched at MWC 2014?
Thanks for being one of the first people to vote. Results will be available soon. Check for results
Samsung Galaxy S5

6,131 votes

Sony Xperia Z2

1,792 votes
Total Responses: 9,576
Not scientifically valid. Results are updated every minute.