Microsoft Surface keynote video - watch it here!
See the Surface tablet announcement as it happened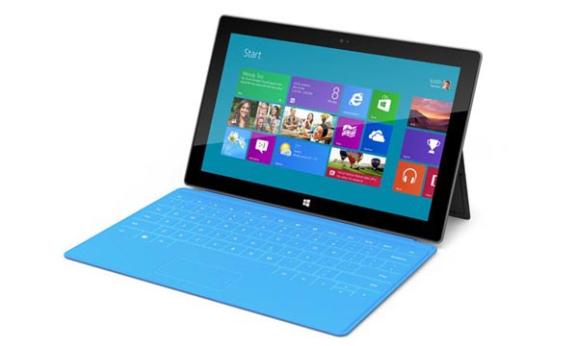 Microsoft announced its entry into the tablet marketplace late last night, with the unveiling of the Surface tablet family.
Two Surface tablets were detailed, one with an ARM processor running Windows RT, and the second featuring a fully powered Intel chip, running Windows 8 Pro. The latter will apparently be powerful enough to give Ultrabooks a run for their money (but at a similar price point too), while the former will provide a cheaper option more likely to rival the iPad.
You can now see the whole announcement as it happened in the keynote video below, and get the lowdown on all the details, from the Surface's built-in kickstand to the its protective covers.
As always, be sure to leave us your thoughts on Microsoft's announcement in the comments below.


Disclaimer: MSN is a division of Microsoft.
Are you sure you want to delete this comment?
Nik Taylor

Nik Taylor is a co-editor of MSN Tech & Gadgets, where he works alongside fellow editor Verity Burns to keep the site up to date.
Verity Burns

Verity Burns is the co-editor of MSN Tech & Gadgets, teaming up with Nik Taylor to produce features and blogs.
What was the best new phone launched at MWC 2014?
Thanks for being one of the first people to vote. Results will be available soon. Check for results
Samsung Galaxy S5

6,051 votes

Sony Xperia Z2

1,767 votes
Total Responses: 9,454
Not scientifically valid. Results are updated every minute.