Microsoft announce three versions of Windows 8
There will be three different editions of Windows 8 to choose from at launch.
Microsoft will offer a simplified range of editions for its next operating system. For PCs and tablets powered by x86 processors (both 32 and 64 bit) users only need choose between Windows 8 and Windows 8 Pro.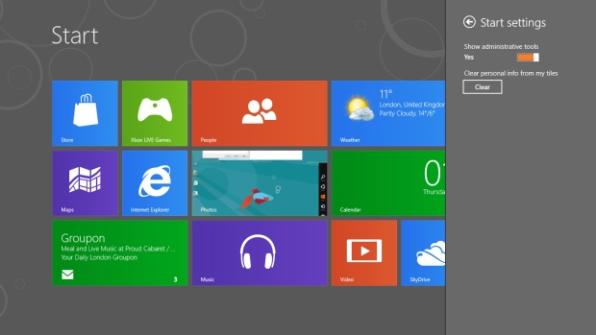 Windows RT (the newest member of the Windows family and third edition ) will be available pre-installed on PCs and tablets powered by ARM processors.
For most home and casual users, the regular Windows 8 will be more than capable of serving your needs (you can upgrade from Windows 7 Starter, Home Basic and Home Premium).
For businesses and PC enthusiasts go for Windows 8 Pro edition (Pro will allow upgrades from Windows 7 Professional and Ultimate respectively).
Windows 8 Pro includes all the features found in Windows 8 plus a few additions that offer encryption, virtualization, PC management and domain connectivity tools. Windows Media Center will be available as an economical "media pack" add-on to Windows 8 Pro.
Windows RT will help enable new thin and lightweight form factors with impressive battery life. It is also the only version of Windows 8 that will include touch-optimized desktop versions of the new Microsoft Word, Excel, PowerPoint, and OneNote straight out of the box.

A table detailing 'some' of the new features found in the various Windows 8 editions can be viewed on the official Windows blog.
Are you sure you want to delete this comment?