Win! Pepsi Max vintage t-shirt giveaway on Xbox LIVE
Celebrate Summer of Football with Pepsi and Xbox; play 'Kick in the Mix' with a few of your favourite footballers.

Xbox LIVE and Pepsi are giving you the opportunity to win t-shirts, gig tickets, and festival tickets to some of the summer's biggest events.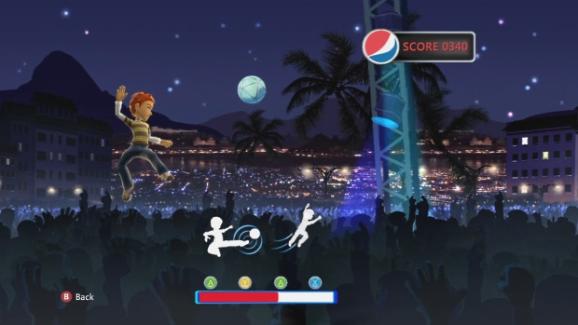 Visit the Pepsi Max hub on your Xbox LIVE dashboard to watch the star-studded Pepsi Max TV ad, view photo galleries, play 'Kick in the Mix' on Xbox, download exclusive themes for your dashboard and win prizes.
Find out how you can win and enjoy these extras by visiting the Pepsi Max hub.
Alternatively we have been given a selection of vintage t-shirts to give away to 9 lucky winners.


To win: follow @mattfsMSN on Twitter and answer the following question - "What club does Jack Wilshire play for?"
Winning entries will be randomly selected after 23:59 on 5 July 2012.


Play 'Kick in the Mix' and earn Xbox awards

This is the first time a playable game has been featured on the Xbox dashboard. The game features three levels, each increasing in difficultly. Play all three and earn cool extras to unlock avatar awards and dashboard themes.
How to play: Press the buttons in the correct order before the timer runs out. Each button is worth 10 points, complete the combo for max points.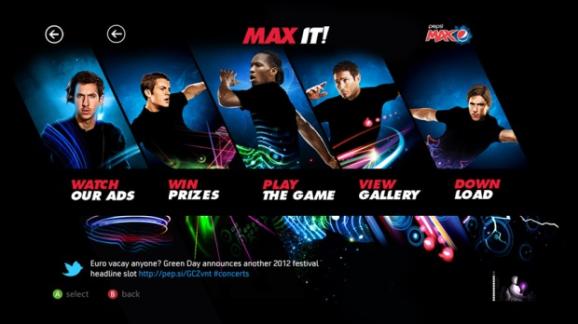 Do more: Watch the Pepsi Max TV ad and go behind the scenes with exclusive footage.

For more opportunities to win visit the Pepsi Max hub on your Xbox dashboard.
Are you sure you want to delete this comment?