Bing close to 4% of UK search market
Bing in the UK inches ever closer to 4% share of the search market - gains 0.22% during October.
A web analytics company has revealed that Microsoft is increasing its search market in the UK - accounting for nearly 4% of all UK searches.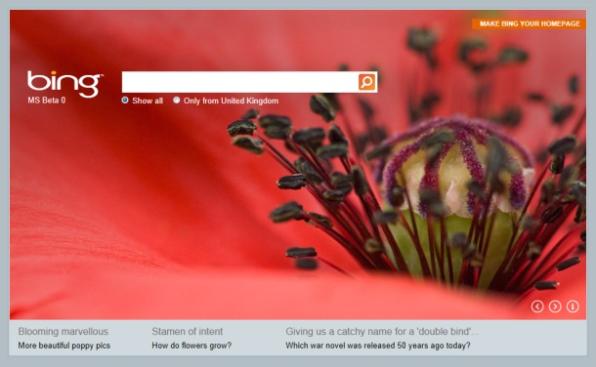 Experian Hitwise - a web analytics company revealed the findings in its latest search and social monthly stats.
The results show the advances that Microsoft sites (i.e. Bing) have been making in the search market. Microsoft delivered 3.85% of all UK Internet searches in October, an increase of 0.22% from the previous month.

Bing currently comes in at second place (behind Google), but ahead of Yahoo! - a reversal from the same time last year.
Another stat worthy of note - despite Google's clear dominance, year-on-year the search giant has lost 0.13%, whereas Bing has gained 0.64%. And with search queries traditionally set to increase over the Christmas period, Bing may still make that a full 4% before the year is out.