Microsoft to make mystery announcement at 20:00 (GMT)
Steve Ballmer will announce news live from San Francisco via webcast.

Microsoft have invited the world to tune in to a live webcast at 20:00 (GMT) this evening (or noon, if you're on Pacific time).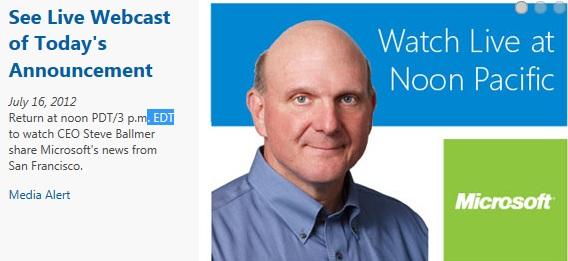 The exact nature of the news is unknown but the internet is awash with speculation that Microsoft are set to unveil the long-awaited successor to Office 2010.

Two days ago Microsoft published the Office Next blog - this will serve a similar purpose to the excellent Building Windows 8 engineering blog that has charted the development of Microsoft's next operating system.
You can watch along here: http://www.microsoft​.com/en-us/news/pres​skits/office/liveeve​nt.axpx
And we'll be posting all of the developments as they happen on MSN UK.