Microsoft Xbox Kinect wins big at T3 Gadget Awards 2011
Microsoft Xbox Kinect picks up T3's prestigious Gadget of the Year award.
The Xbox Kinect is a true giant killer. It toppled the likes of Apple's iPad 2, iPhone 4 and Samsung Galaxy S II to scoop the biggest prize of the evening: the T3 Gadget Awards Gadget of the Year 2011.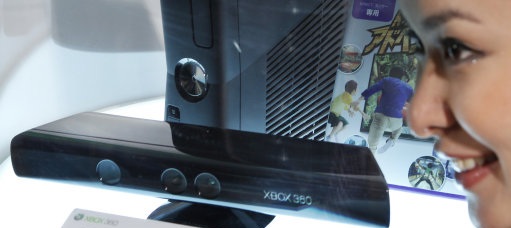 The glitzy awards ceremony  was held at London's Billingsgate (former home of the Billingsgate Market) and saw the cream of the tech world celebrating the innovations of the past year.


Xbox claimed its second award of the evening after it pipped fellow rival Sony (PlayStation 3) to the honour of Gaming Gadget of the Year.


This latest win rounds off a great year for Xbox and its fledgling motion gaming peripheral.

Back in March the Kinect was crowned fastest selling consumer electronics device after smashing a Guinness World Record. Kinect amassed an astounding 10 million Kinect sensor sales and more than 10 million Kinect games.
Read more on MSN

Winners gallery: T3 Gadget Awards 2011
http://tech.uk.msn.c​om/t3-awards/t3-gadg​et-awards-2011-the-w​inners

Forthcoming games for Kinect
http://tech.uk.msn.c​om/microsoft/images.​aspx?cp-documentid=1​59086373