Xbox 360 to get Fall 2011 dashboard update
Microsoft invited users to preview the forthcoming Xbox 360 dashboard update.
[Please note registration has now closed] A new Xbox 360 dashboard is due to arrive this fall (that's winter to everybody else) and Microsoft has opened its doors to the general public.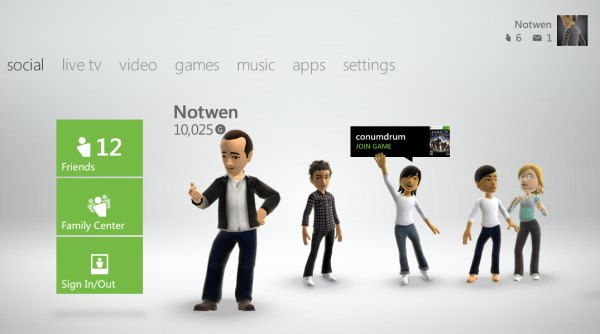 Microsoft are now accepting Xbox 360 Fall 2011 dashboard beta testers. Users can sign up (for free) to the preview program on the Microsoft Connect website.

New features

Some of the notable new features include:


A simpler, cleaner design. The dashboard has been overhauled with a new look and feel that makes it even more open, inviting and intuitive to navigate.
Bing on Xbox. Thanks to Kinect voice recognition technology, Bing on Xbox searches music, video and Xbox LIVE marketplaces to find exactly the entertainment you want.
Beacons. Beacons are a way to tell your Xbox LIVE and Facebook friends that you want to play a game on Xbox LIVE. By setting a Beacon, you tell Xbox LIVE what you want to play. Xbox LIVE will also notify you when friends are playing or want to play the same game.

Cloud Storage. Cloud storage makes it easier for you to sign into your Xbox LIVE account from any console at any time to access your game saves and full profile, including items such as Microsoft Points to make purchases, Achievements and friends.
Register your interest

We don't expect the registration window to remain open long, so if you want to get your hands on the new dashboard early we'd advise you to register.
Register at Microsoft Connect