Zune Marketplace comes to UK
The Zune Marketplace will shortly open its doors. We take a peek through the windows.
Hot off the back of the news that the Zune Music and Video Service is coming to the UK - we are pleased to announce that Zune is soon to take over the MSN Download Store.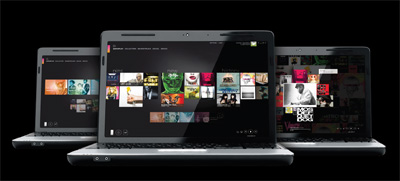 On Zune.net users will be able to browse the Zune Marketplace and purchase music from a 100% MP3 catalogue or use a Zune Pass music subscription to stream music directly through their Internet browser.
The Zune Marketplace includes millions of tracks from all the major labels as well as thousands of independent labels. Tracks purchased from the Zune Marketplace are all DRM-free MP3s.
Zune Pass provides unlimited download and streaming access to the Zune music catalogue for £8.99 per month.
Users can listen to their Zune Pass music using the Zune software on their PC, on Windows Phone 7, Xbox 360, or in any browser via zune.net for as long as they hold their subscription.
Are you sure you want to delete this comment?