Bing unveils another video on the UK homepage
Watch Orcas dive on the Bing UK video homepage.
If you visit the UK Bing homepage today, you'd be forgiven for thinking you had stumbled onto the set of the BBC's Frozen Planet.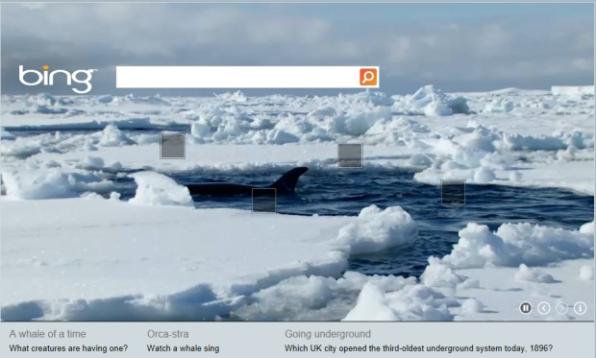 Pay a visit to the UK Bing homepage and watch these amazing Orcas break the frozen waters and dive together.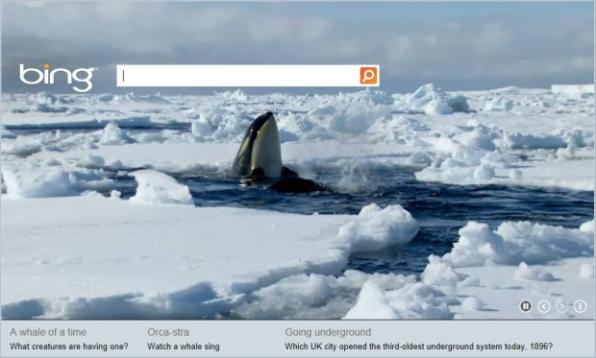 The Bing homepage image features a new thought-provoking image every single day, and has been Bing's most unique selling-point since launch. The Bing video homepage is the next stage in its evolution and by now you'll have hopefully seen a few of these stunning new video homepages.
Bing launches video homepage in the UK

To see the video homepage in all its glory you'll need a HTML5 compatible browser like Windows Internet Explorer 9.

If you miss a video homepage - you can scroll through past Bing homepages by using the arrow keys seen here.
Stay tuned to the Bing homepage to see what's coming next.