Online crime: we've only ourselves to blame
Hacked off by hackers? Get your own security in order before complaining, says Social Voices writer Simon Munk.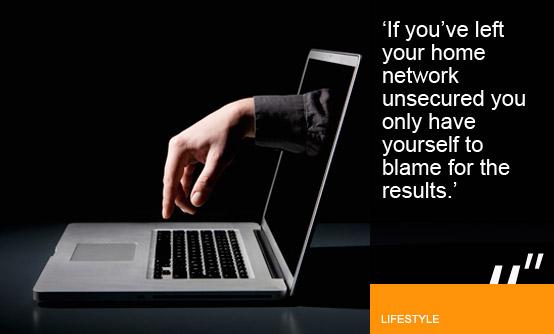 Hacked? Phished? Infected? Chances are, you only have yourself to blame.
The Telegraph today reports that Google could face renewed investigation over claims it used its Street View cars to suck up data from unsecured wi-fi networks.
But that's not the only shocking element of the story. The Telegraph's article also claims as many as one in four home wi-fi networks are unsecured. In 2010, CPP Group found around 20 per cent of home wi-fi routers were unsecured.
You wouldn't cross the road without looking around you. I hope you wouldn't buy a car without learning to drive, and you wouldn't wander out for the day, leaving your front door wide open, and assume you'd still have a TV when you got back. It's basic common sense.
"Anyone with even basic computing skills can browse your computer"
Yet when we go online, that common sense seems to go out the window. If you've left your home network, that stores your most important and intimate information, unsecured, or you have no clue what your kids are getting up to online, or you're a self-confessed technophobe yet you insist on doing new things on your computer without any training or manual in front of you, you only have yourself to blame for the results.
If you don't set a password for your router (or use some other security, such as MAC address filtering), your entire network is basically open to anyone. Not only can your neighbours get free broadband (making your connection slower), but anyone with even basic computing skills perching on your front wall can browse the shared document folders of any computer that's on in your house.
Not only will they be able to 'share' your music, photos and other private data, but if you store any information on those PCs (such as your bank details, for instance) then they may be able to grab those, too. Identity fraud, here we come!
It's not just wi-fi security that's a problem. We're lazy when it comes to passwords, too. If you use one easy-to-remember password for all your internet sites, chances are it will be very easy for anyone to both find it and then get access to all your stuff all at once.
"We have the power to stop hackers, it's sad we just don't bother"
I've got another piece of simple IT advice for you, that shouldn't need saying, but apparently does: if you click on links from friends' emails without pausing to think about what it is they've sent you (and whether it was really them or not), don't be too surprised when your PC catches a nasty virus.
If you don't click on stupid things, or spend lots of time hanging around the dodgiest dives in cyberspace, you won't tend to pick up such infections.
Hackers, pirates and cybercriminals are, like most criminals, largely opportunists. If you don't give them an easy way in, they won't take it. We have the power to stop the majority of online crime in its tracks, so it's sad we just don't bother.
This stuff isn't difficult, it largely doesn't required an advanced degree in nerdery. Have a five minute browse of Microsoft's resources for starters here and don't get caught out again.
Simon Munk is a technology journalist, who has been tinkering with technology since taking apart a parking meter when he was four.
Follow Simon Munk on Twitter @psimonk
Are we too lazy to stay safe online? Let us know your thoughts in the comments below. Join the debate on Twitter using the hashtag #socialvoices
Welcome to #socialvoices. This is the home of sharp writing, opinion and social debate on MSN. Jump into the comments, tweet us with the hashtag. Join in.

No tweets available. Please try again later